Astronomy - US Presidential Transition and Space: Experts Forecast Changes to Come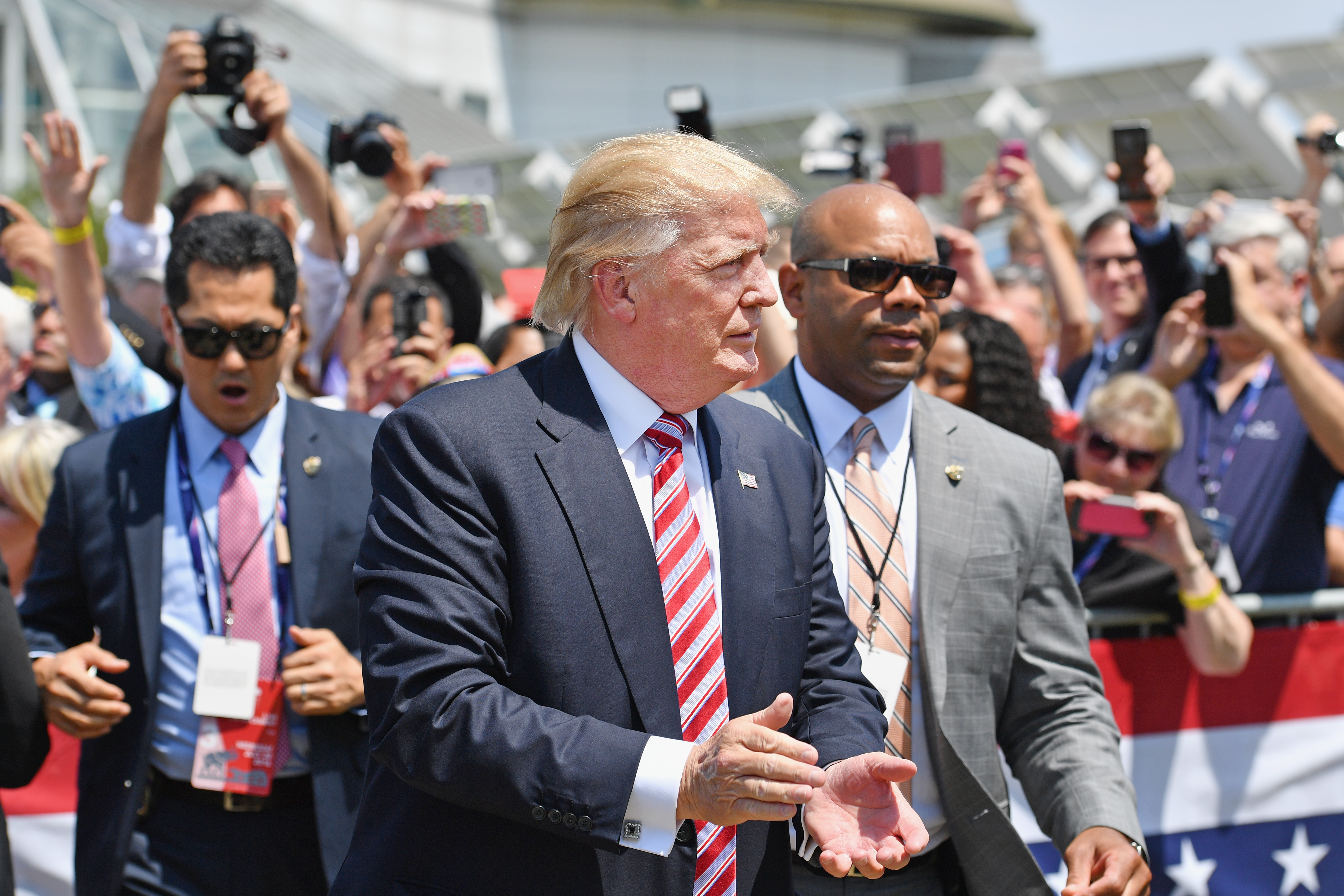 Here are some of the topics the panel speakers covered.
Building trust
NASA received a "rather large" landing team of eight people, all of whom have worked for or with the agency in some capacity, Foust said. That means the current staff members at the agency "can skip the 'NASA 101' lesson and dive right into a lot of the details" of various programs, he said. In addition, some of the landing team members have experience in commercial space endeavors.
"So [Shank] has got both experience with NASA as a bureaucracy and as an agency," Rick Mertens, associate director for the Office of Federal Relations for the Texas A&M University System, said during the session at AAS.
Mertens added that, in his opinion, the landing teams are also responsible for sowing trust between the staff members at the agency and the new administration.
"When you have a president elect [and] a new administration that's coming in with significantly different policies than the previous one, there's going to be a great deal of distrust, I believe," Mertens said. "And it's a challenge, or it can be a challenge, to earn that trust in the 73 days that you have to put together all the transitions."
Foust cautioned against inferring anything about the Trump administration's preferences on NASA policies or programs based on the opinions of the landing-team members; in the past, some of the team members have publicly expressed strong opinions about particular NASA programs or policies.
"Just because you see someone [is] on the landing team doesn't necessarily mean that he or she is there because the administration wants to go in a particular direction," Foust said. "That formal landing-team process will be wrapping up in a couple of weeks, even though some [of the landing team members] may stay on board just temporarily in critical point positions."
No landing team has been assigned to the NSF, which the panelists said has left them feeling even more unsure about the administration's plans for that agency.
Leadership positions
Foust said the most common question he's been asked recently is, "Who will be the next NASA administrator?"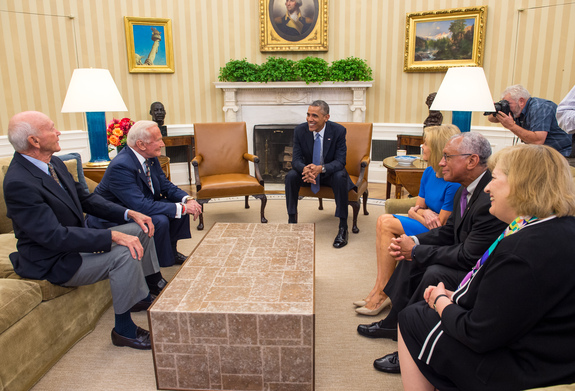 The director of the NSF is appointed on a six-year cycle, and the current director, France Córdova, was appointed in 2014. Cordova has not announced plans to step down from that position.
"The DOE's a very interesting agency," said Mertens. "It's not necessarily an energy policy agency, although there are certainly energy policy pieces to it. There's a great deal of nuclear policy associated with it, and it has a very strong science base to it as well. Gov. Perry doesn't necessarily have a background in those components of it, so [his nomination] is a little bit different than the pick for the DOE secretary in the past, where they've been scientists."
"That remains to be seen," Mertens said. "But it can be a very critical position, not only in helping set policy in the science area for the next president, but [also in having] … someone that is a point person to explain [to the president] how they're handling science within the administration."
Policies, budgets and the future of Earth science
Overall, Foust said, it's unlikely that the new administration will spell major changes for astronomy, astrophysics or most of the related disciplines.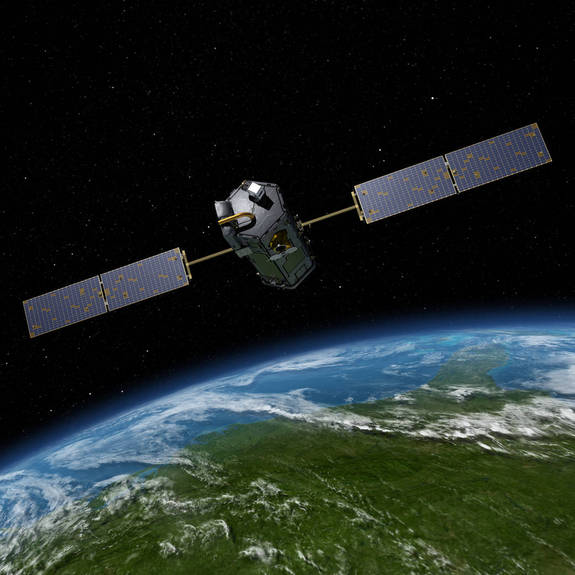 "In the short term, I don't expect to see major changes, particularly for the areas like astrophysics [and] planetary science. ... These are not high-profile issues," Foust said. He added that there are no "driving concerns" related to federally funded astronomy and astrophysics programs.
Foust said he thinks the fiscal year 2019 budget will be the first federal budget "that will have a serious imprint of the new administration on NASA, on the NSF, on other agencies, simply because it's going to be the one [the administration has] had time to devote the most attention to."
Mozena said the science community should certainly be wary of any attempt to remove Earth science from NASA and pass that work to another agency (most likely the National Oceanic and Atmospheric Administration).
"That would be a wolf in sheep's clothing," Mozena said. "I strongly recommend you all interpret that as equal to a cut in Earth science, because putting those programs into NOAA would be a death sentence long term. NOAA does not have the ability to support it, and the money would not necessarily come with it."
But such a large change to NASA's program would take time and would not come from a single executive order. Instead, it would likely first arise in the legislature through an appropriations committee, Mozena said. He cautioned against the type of action that could "create the problem we're afraid of.
"We definitely don't need to be writing op-eds about '[how Republicans are] anti-Earth science' or 'They're attacking Earth science.'" he said. "I think we need to be vigilant, we need to pay attention, we need to be ready as a community to stand strong with Earth science."
Congress and timing
"If you show up in August to talk about budget priorities with your member of Congress, that's lovely, but it's too late," he said. "So you should figure out when would be the best time to be coming to the Hill. That's your leverage arm, and it's very important to be on time." The best time for a scientist to contact a representative can depend on what exactly the scientist is trying to influence, such as a budget item or a piece of legislation. Many science member societies including the AAS, have staff members who can help scientists figure out when to contact a particular representative on a particular issue.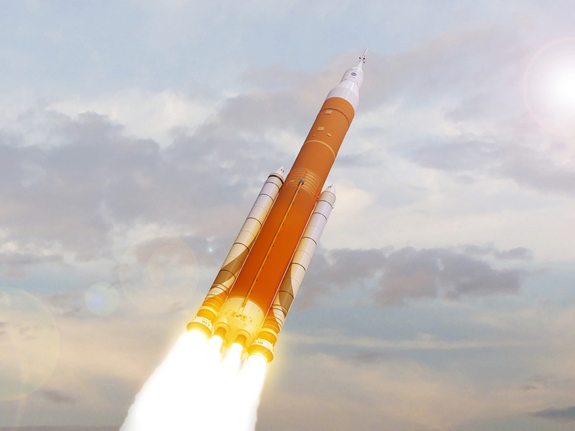 The other panelists also emphasized that the space community should remember that members of Congress will influence science agencies perhaps more deeply than the president does. The Senate Appropriations Committee, which is responsible for drafting budgets for agencies including NASA, is staffed by senators with interests in particular NASA missions, Mozena said.
Mertens echoed that point, adding that considering the heavy role Congress will play in determining outcomes, "there might be more status quo than you might think."